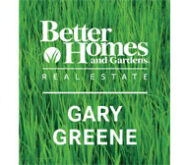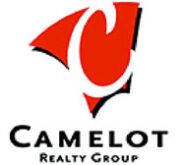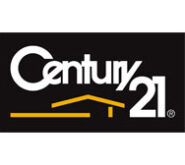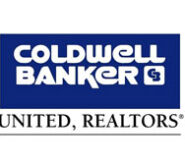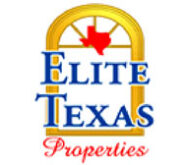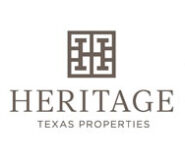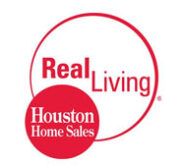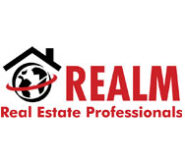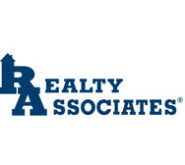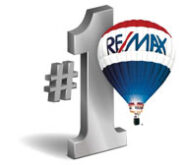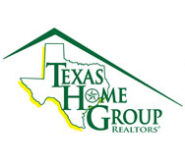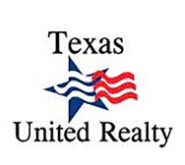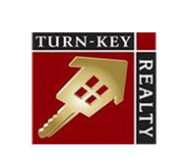 Testimonials
"I have worked with Aaron and his team for about ten years now. They are consistent, extremely professional and very responsive. But more than that they are always friendly and kind and a pleasure to deal with. And none of that would matter without the superb photography that make my listings look their best!"
Mike Livingston with Keller Williams Metropolitan
"I have been a real estate agent for 5 years. Over this time I have seen my business grow exponentially. Presenting a first class product for my clients is not just a maybe, it is a must! I was introduced to Rockbait Photo Tours by a colleague.  I used them and was amazed and 100% loyal from day one. The photos taken on my listings are excellent and show a very strong marketing presence.  I cannot say enough about the courteous staff and their attention to detail.  I recommend Rockbait to all of my associates. Reduce your stress and give Rockbait a call, you will never regret it."

Paula Wehring Coldwell Banker United, REALTORS
"Great photos are the starting point for all my marketing efforts, and Rockbait is the only call that I make!  Results are always great, and showing Rockbait's photos of my past listings always helps me get new listings."

Sally W. Beck Better Homes & Gardens Real Estate - Gary Greene
"Very few vendors that I work with have been more consistent and professional than Rockbait. Your photography and brochures are a way of doing business at Camelot. Our clients love the work and credit Rockbait in many cases as the catalyst for obtaining showings. Without sounding too complimentary, I would say that; "I cannot imagine NOT doing business with you". Thank you for all you do."

Tom Cervone Broker/Owner with Camelot Realty Group
"I have been using Rockbait for over 8 years now and their services, offerings and photos just keep getting better! The elevated and drone photos are a definite plus especially in the Luxury Home Market."

Moira Holden Better Homes & Gardens Real Estate - Gary Greene
"Rockbait Photo Tours is the BEST marketing $$$ I have ever spent! You are guaranteed an immediate sale or lease once the photos hit MLS.  The appointment phone rings off the wall and multiple offers are a direct result from the professional presentations and virtual tour packages, including music selections. The Rockbait team are magicians and the photography makes the listing look like a high-end model. THANK YOU Rockbait staff for ensuring my continued success with my referral base."

Georgia Dunn Southern Realty Group
"Rockbait has been my go to photographer for years. I can always count on them to be professional, timely and deliver great results that help me help my sellers and make them money!"

Christi Borden Better Homes & Gardens Real Estate - Gary Greene
"I have had Rockbait do my listing photography for a long time now.  They do great "magazine-quality" photography that my sellers love.  And they are reliable, punctual and professional.  I like knowing this is one part of my business that I don't have to stress too much over...Thanks for all the great photos and helping me sell listings!"

Dee Pardue RE/MAX Realty Center
"I have used Rockbait for my listings since the beginning of Rockbait Photo Tours. I like the professionalism and response of the entire Rockbait team. The photos and virtual tours are top quality. It is easy to go online and order your photos. More important, my clients love the photos!"

Margo Horton Better Homes & Gardens Real Estate - Gary Greene
"Rockbait is awesome. Thank you for always making my Listings look fabulous. You guys are the only photographers I'll ever use."

Melonee Piperi Keller Williams Realty
"My old photographer moved away in 2007 so to find a great photographer, I searched HAR.com looking at photo after photo, listing after listing and VOILA….. I found this company called Rockbait that caught my eye over and over again…..that was 8 years ago and I haven't used any other photographer except Rockbait since then. Rockbait consistently provides the best photography for my listings….I always hear buyers say the photos are fabulous and present the homes I list well. In addition to great photography, Aaron is very innovative. When I was in need of elevated and aerial photos for my listing….Aaron was all over that challenge and came up with great solutions!  I can't say enough great things about additional Rockbait marketing services such as brochures and the virtual tour. I am always available to rave about the Rockbait team."

Wendy Roloff Better Homes & Gardens Real Estate - Gary Greene
"Rockbait has been doing my pictures for over 8 years. The pictures help sell my listings, make my seller's happy, and help me get the listing.  It truly is all about the pictures."

Donna Burke RE/MAX Northwest
"I work hard with my sellers to get my listings looking their very best before going on the market.  I always assure them that they will be happy once they see their professional photos.  Rockbait never disappoints.  The photos always look great!  Rockbait has an eye for photographing each room from the best angle, and is always concerned with highlighting the special features of the home.  The Rockbait team knows what it takes to sell a home, and help me get my homes sold quickly.  My sellers are always proud to show their listing to their friends and family."

Debbie Johnson Better Homes & Gardens Real Estate - Gary Greene
"I live by the motto "You never get a second chance to make a first Impression" and in Real Estate this could not be any truer. Clients first impression of you and your product determines whether or not they are going to come and view your listing…Your photography will literally make or break your entire Sale!  I have been working with Rockbait Photo Tours for several years now and I can honestly say that I owe a great deal of my success in selling my homes fast to the professional image they have produced for me time and time again…They truly are  the Best in the Business!"

Patricia Fleming Patricia Fleming Realty Group At Realty Associates
"If you want a seamless transaction for both photos and print, Rockbait is the way to go. From the ordering process, to the in-office staff, to the highly trained photographers, your end-result is always "picture perfect". And don't forget to try the offerings on the ala carte list of services. You won't be disappointed!"

Susan Matson Better Homes & Gardens Real Estate - Gary Greene
"I've used Rockbait since they first started the business & I have to say the entire team makes it easy for me to look like a first class professional to both my seller's & prospective buyer's! Before that I was taking my own pictures & staying up until all hours of the night creating my own brochures. Rockbait is easy to schedule with, always reliable, very affordable & their photos are superior to anything I've seen! I especially love the virtual tour they put together! I wouldn't know what to do without them!!"

Nadeen Stepp RE/MAX Vintage
"We have been using Rockbait Photo Tours for all of our listings for the last few years – probably well over 100 photo shoots! Rockbait's photos are crisp, clear and show our homes in the best possible light. Scheduling is easy and timely and the company always tries to meet our special needs. If we request re-shoots or re-touches, the Rockbait staff is very accommodating. We couldn't be happier with a better Real Estate partner."

Mark & Catherine Ellis Better Homes & Gardens Real Estate - Gary Greene
"We have been using Rockbait exclusively for the last four years. We love the owner, Aaron, he is a fabulous photographer and an awesome guy on top of that! Their office staff is friendly, efficient and professional, and they always try to work with our schedule whether it is to squeeze clients in or to work with clients' schedules that can only do photos during a certain time of the day! Their online ordering system is quick and easy! They always produce quality work, gorgeous photos, and lovely tours with pretty backgrounds and music! They can also take stunning night time shots with glowing lights, and amazing aerial photographs showing all a home has to offer! If we ever have a problem with any of the photos, which is rare, they are quick to respond and make it right, even if it means stopping back by to retake a couple of rooms or retake the outside if the weather did not cooperate the first time! Our team highly recommends Rockbait, and we wouldn't use anyone else!"

Clint & Amy Nabors Better Homes & Gardens Real Estate – Gary Greene