24/7 Virtual Tours
Potential buyers can take a look around without stepping foot in the home.

Privacy
You won't have to deal with unnecessary tours of the home because buyers can look through the house online before coming into the home.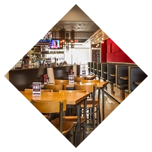 Cost-Effective
Matterport virtual tours take away the need to have several open houses.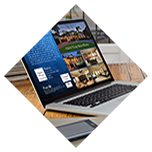 Seamless Pictures
The Matterport system puts single pictures into a seamless tour.
What is Matterport?

Matterport is a state-of-the-art 3D photography program that scans your home or commercial building for real estate sales. The camera takes panoramic scans of the interior of the building for sale. The program then puts all of these scans together to produce a virtual tour of the property.

Using the Matterport system puts people who are selling their home in a position that enables to show the true interior of the home. This is a great aspect of the Matterport!

How do you price 3D virtual tours?

Matterport virtual tours are priced based on the square footage. This lets us ensure that you get the best pictures possible for your property. We can give you a quote ahead of time so that you know exactly how much you need to budget for the virtual tour.

We can also use the Matterport camera for the exterior of homes and buildings; our Matterport camera will allow us to create a 360 view rather than a 3D view, which is also visible throughout the interior.

How can a 3D Matterport virtual tour help me sell my property?

A 3D Matterport virtual tour lets prospective buyers see the entire interior of your home/property without having to make an appointment. It is like having an open house 24 hours per day, seven days per week. People who are interested in your property can look all around while they are in their own home. If they like what they see, they can contact you or the Realtor for an in-person tour.

Another good point to the Matterport tour is that it lets people who are buying long distance see the interior of the home. This means that you are increasing your customer base simply by offering the virtual tour.