Costs a fraction of the home price
On average, a professional photographer costs around .09 percent of the sell price.

High-quality photos
Professional photos pique the interest of prospective buyers.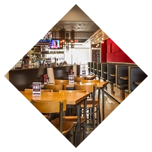 Customized packages
You tell us what you need and we will work on creating a package to meet those needs.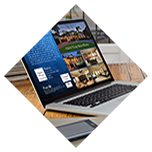 Ample experience
Rockbait is a trusted name that is known for taking real estate photos.
Is real estate photography a good investment to sell my Houston home?

Real estate photography is a great investment when you are trying to sell your home. Unlike what the home buying process was like decades ago, many home buyers use online photos to check out properties before they will contact a Realtor about the property or try to find out more. Some estimates note that around 90 percent of prospective home buyers use online listings to vet properties before making plans to find out more information and/or scheduling an appointment to view the property in person.

Not only does having a professional photo set on your listing help you to appeal to more buyers, it can also help you to sell your home for a higher price. In fact, it is estimated that homes with professional photos sell for an average of $19,000 more than those with amateur photos. This means that for a small investment, you can boost your home's perceived value in online listings. If you opt for the Matterport Tour, you can give prospective buyers an open house of your home at their convenience and in their own home.

Do you mainly work with Realtors or homeowners?

We work with whoever is responsible for creating the listing. While most of the homes we photograph are handled by Realtors, we do work with people who use the for sale by owner method to sell their home.

It is important for the person who contacts us to understand the various services we provide. We can photograph a home to provide still images and also complete a scan for a 3D virtual tour. Most of our customers will order photos and a virtual tour, whether for a slideshow or 3D tour.

How does Rockbait compare to the competition?

Rockbait has more than a decade of experience. We take pride in our relationship with the real estate market in the Houston area. Realtors know that we are professional and dependable. We stand behind our work and believe that customer satisfaction is the most important marker for our success.

When you are trying to sell your home, you are putting part of that process in our hands. We take that responsibility very seriously. We will work hard to be sure that all of the photos that showcase your home have the quality that people have come to expect from our company.