Customized Packages
You decide what you want and we will work out a package for you.

High-Quality Pictures
We use state-of-the-art equipment to ensure the pictures show off your property.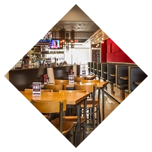 Plenty of Options
We offer everything from still photos to Matterhorn virtual tours to drone photography.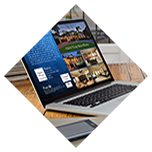 Cost-Effective Services
Our packages start at only $105, and you can pick and choose what services and add-ons you want to include from that base.
How much do you charge for real estate photography within Houston?

We offer a host of packages for you to choose from. You can even make your own package to ensure you get exactly what you want for your listing. Our prices start at only $105. This means that you stand to have a great return on your investment since many buyers create a short list based at least in part on the pictures they see on the listing.

You can choose from a variety of photography types and add-ons. You are in control of the set you take. We can take single shots of the home including sunset photography, drone photos of the exterior of the home, and Matterport virtual tour sets of the interior of the home. You let us know what you want and we will work with you to make it happen.

What kind of camera and equipment do you use?

We use Canon equipment for our photo sessions. We have a DSLR camera with a flash and wide angle lens. The wide-angle lens is one that we find does well for real estate photography. This type of lens enables us to create depth and make the home look spacious. This also gives prospective buyers a good idea of what the home looks like, both inside and out.

Offering high-quality photography is what we have based our business on. We know that the pictures on the listing are a representation of the home you are selling. If you are the Realtor, the pictures are a representation of your business. Whether you choose to have single still photos or a virtual tour, we are here to help.

What kind of clients do you service?

We service anyone who has a property to sell. We work with Realtors, homeowners, and even landlords. If having high-quality pictures is your goal, we are here to help. You can pick the services that you want. We have plenty to choose from.

Since our packages are cost-effective, you can rest assured that professional photos aren't going to blow your budget. We will give you a quote ahead of time so that you know what to expect and can plan accordingly.